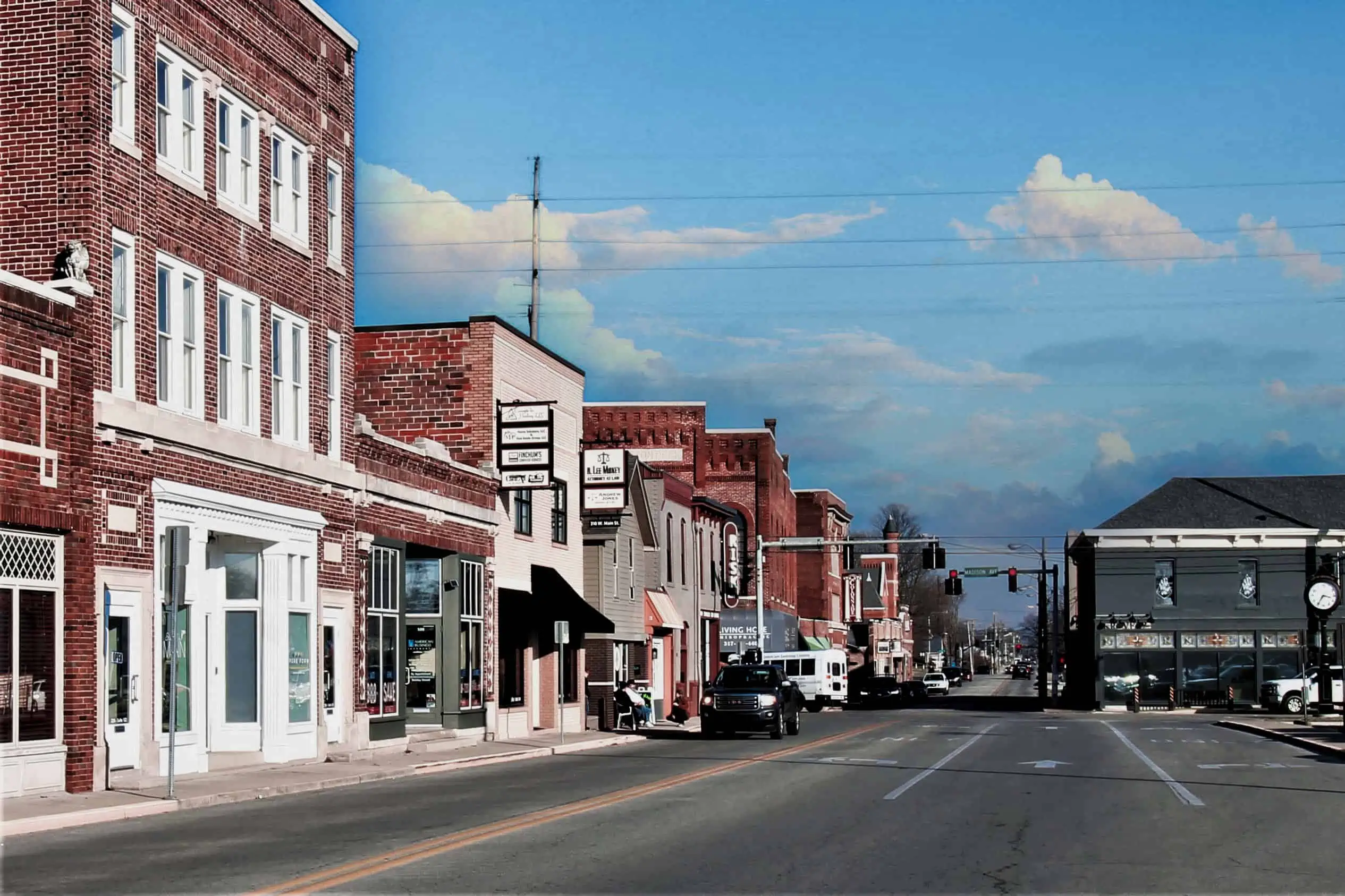 Greenwood, IN Real Estate
You found the right website if you are searching for homes for sale in Greenwood, IN. Our website has EVERY Greenwood home for sale in Indiana listed with Indiana Regional MLS & Indiana Regional MLS.
Greenwood is the fourth largest suburb of Indianapolis. It is located immediately south of the city and is less than 15 minutes to Indianapolis proper. Greenwood offers its residents a dense suburban lifestyle. Greenwood is known for its expansive Greenwood Park Mall and its restaurant scene. The city offers several craft breweries and a winery. Over several years, Greenwood has installed a network of 17 parks with over 400 acres of land. Freedom Park, one of the city's most popular parks is home several sports fields and courts as well as Freedom Springs Aquatic Center. The aquatic center is one of Greenwood's busiest summer attractions. Craig Park has an amphitheater which features a summer concert series. Among these parks, there are more than 20 miles of trailways, hiking, and biking paths. Three interstate exits connect the City of Greenwood to I65, its main north to south corridor. US 37 is another efficient north to south artery which spans the huge suburb and runs slightly southwest of the city. Both major routes from Greenwood are within an hour drive to major state parks and lakes located in southern Indiana. Just a little further south is the immense Hoosier National Forest. Center Grove Community, Greenwood Community School, and Clark-Pleasant Community-a school district centered in the town of Whiteland, are three different School Systems that collide within the city limits of Greenwood.
Greenwood is currently one of the most affordable suburbs around Indianapolis. Greenwood experienced much suburban sprawl over several decades. You will see the different era-style homes throughout the city as you pass through neighborhoods, from turn-of the century Four Square homes to the solid brick and Bedford Stone homes of the 60's, to a considerable number of split-level homes which gained popularity through the 70's and 80's. Traditional American Homes contribute to city's abundant housing inventory as the Greenwood shared in the housing booms of post 2,000. Being the fourth largest suburb of Indy gives home buyers lots of options for areas to live in on the south side of Indianapolis.
Buying a Greenwood Home
We want to make your home search and buying experience as stress free and rewarding as possible. Use our Greenwood, Indiana real estate expertise to make sure you don't miss out on any homes that meet your needs or pay too much for your next home.
Selling Your Greenwood Home
We are here to get your house aggressively marketed to sell as quickly as possible and for the best price! Our goals are to help you get your Greenwood, IN home sold, put you in the strongest negotiating position as possible, and to make it easier for you and reduce surprises.